Getting It Done with ADHD
GET ON TOP OF THINGS. DO YOUR BEST WORK.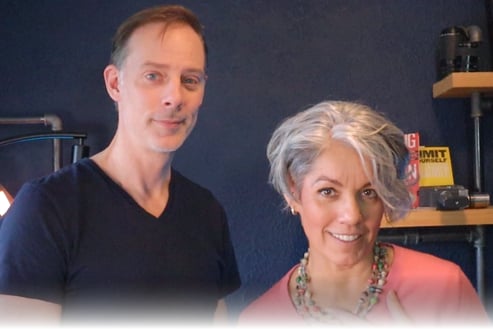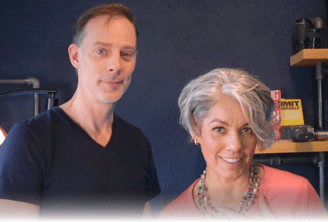 JOIN DR. CLAIRE AND TOM FOR
Repeated small "F" failures can chip away at your confidence with ADHD.

Being seen as being late and disorganized is embarrassing and hurts your credibility
There's a way out without relying on medications and receiving constant criticism and shame.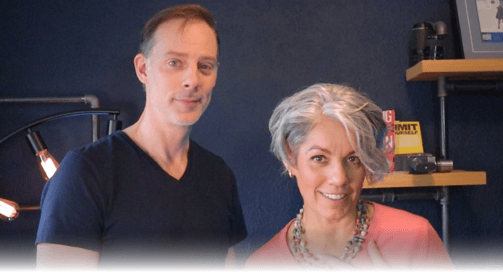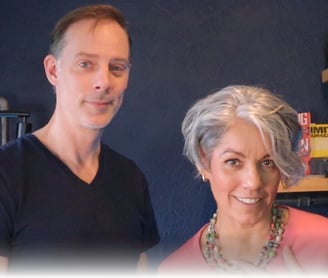 Getting It Done is Dr. Claire Sira and Tom Hudock's favorite program. It's where you receive 5-weeks of mentoring and coaching to get control of your life and learn the strategies and techniques to feel more capable, instead of tolerating whatever life and circumstances comes your way.
This isn't fluff coaching. It's strategies from our Triangle Model™ and provided directly from a neuropsychologist and her coaching partner. This is where you get to the source - executive function and working memory - and find ways to support yourself.
We'll help you plan, stay on track, remember, and be more consistent...
...so you can protect your reputation & be more reliable at work and with your family.
Take 5-Weeks Of Mentoring & Coaching To Live Better With ADHD based on our Triangle Learning Model™.
Most adults with ADHD have come to us with a late-in-life diagnosis, or have known for years. And yet, the stimulants and constant explaining to others "that's they way I am", hasn't changed things positively enough in their life.
The problem is we, at some point, realize some things seem harder for us than others and if we begin to believe there's nothing we can do about that, this will lead to more pain and suffering!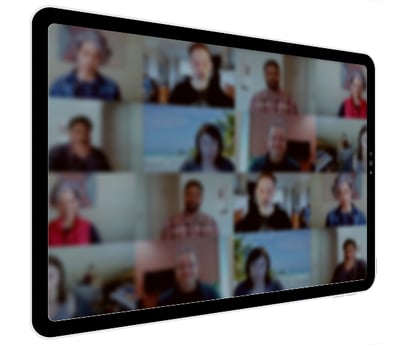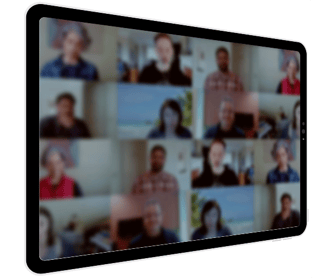 Maybe for you that looks like anxiety about what others think about you, or sadness that life could've been different, if you just knew earlier. Maybe it looks like you rely on others too much and have become under-functioning in your relationships, or maybe it's just a general sense that there's something more that is always just out of reach…
While ADHD is always there, and won't go away, you are not broken - even if you think you're broken.
The truth is, where ever we are at with our ADHD, it usually means we get caught in a loop of procrastination to overwhelm with a heavy dose of distraction thrown in the mix.
At Getting It Done you will: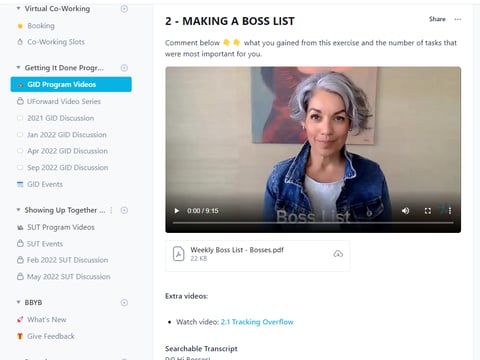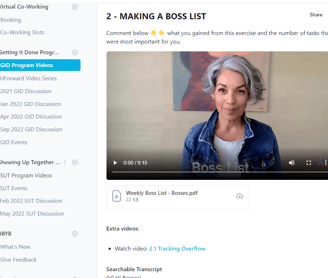 Gain an understanding of why you do the things you do.
Dive deep into the strategies to overcome executive function and working memory challenges.
Examine your values around how you see yourself and where you're spending your time.
This is how you live better with ADHD.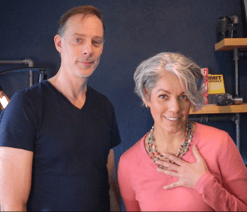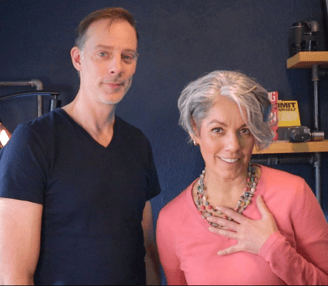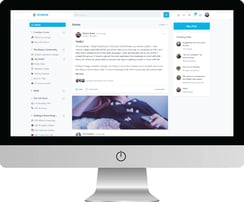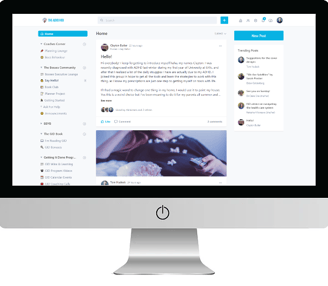 5-Weeks Of Psychologist-level Coaching (LIVE)
Access to The ADHD Hub (community)
Discounted Ticket for Future Programs
What's Included In Your Ticket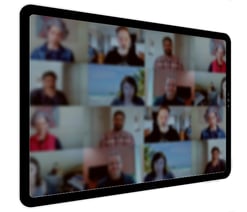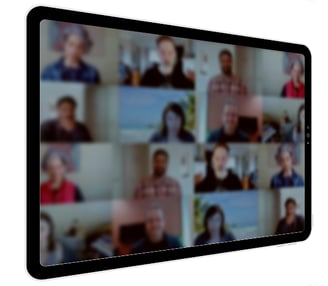 Weekly Planning Sessions For Consistency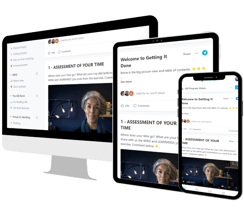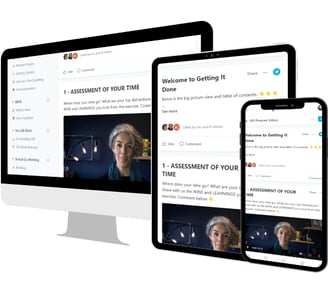 9-Units Of Quality Videos and Worksheets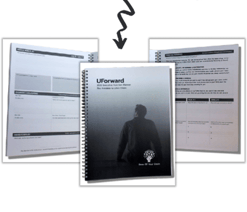 UForward Planner Mailed To You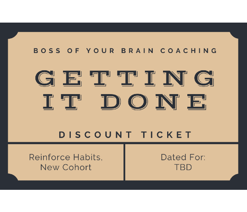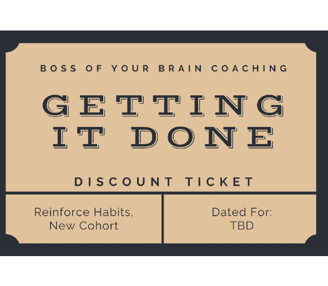 Enroll For ADHD Coaching from PhD. Psychologist Dr. Claire and Coach Tom with a 15-Minute Personal Call To Start
Schedule this free call below (no card info required) to find out how GID group coaching can help you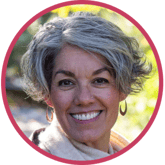 My name is Dr. Claire Sira, I'm one of the founders of AFL (ADHD For Life) and a leading PhD expert in Clinical Neuropsychology...
...specifically brain trauma in relation to executive functioning which includes plenty of peer-reviewed anatomical insights into how your ADHD brain is different to the average person's.
Growing up I felt 'I was too much but never enough', getting top grades at school but always in detention. My work was always to a high standard, yet always stressful and in the perfectionism mindset.
Despite graduating into my dream hospital job, I couldn't track all the details - truthfully. It was in 2011, at the age of 41, I first received a diagnosis and treatment for ADHD.
This firsthand experience of acknowledging, understanding, then accepting ADHD was life changing.
By working with it from a place of spiritual compassion combined with scientific insight, I permanently upgraded my relationship with myself, the world, my relationships, and my career.
I've since helped countless clients overcome the ADHD turbulence in their life and we are all thriving...
...especially in the wake of remote working, to the point I can no longer keep up with the demand from both local patients and fellow medical professionals internationally who want to better serve their own patients.
That's why I started this coaching program...
...to help those affected by ADHD access accurate information about their symptoms and experiences from anywhere in the world.
It gives me huge pleasure to share the tools which I personally use to thrive with such a wide variety of people.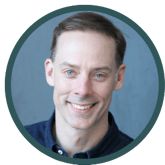 Hi, I'm Tom Hudock. I'm the other founder of AFL…
Basically, I'm a pretty creative-minded guy who loves starting projects and working with fun and interesting people. Like many of you, my personal relationships are important, especially with my life partner and son.
I realize a lot of people are in similar positions. They're wanting to apable and hardworking, but without a supportive, empathetic framework that suits their ADHD traits, they can't fulfil their potential…
…like many of you, I was never understood by my own family growing up and they were worried I'd achieve nothing because I was constantly jumping around.
So when I met Dr. Claire, our ideas got flowing and we saw the opportunity to combine our personal experiences of medicine, management, and ADHD to help people get out of their own way and add as much value to their own lives as possible, and in turn, the world.
Canada's second Windows-based Point Of Sale system (I basically created and sold a ton of checkout software to U.S. and Canadian retail stores in the 90's).

A software called Gotanga that helped cardiologists share arrhythmia reports with patients.

A tourism marketing agency which designed the "West Koot Route" (hit me up if you want to go moose riding).

Worked as a top level business consultant for the cities of Seattle, Vancouver, Connecticut, Toronto and Canadian government (I had to negotiate a state level police/council financial problem in 2006).

A brick and mortar 'inquiry middle school' where kids learned from their own interests (I felt mainstream schools weren't empowering kids to want to learn).

Rethink Thinking Foundation, an educational program endorsed by Sir Ken Robinson that gave hundreds of kids an opportunity to develop their potentially world-changing ideas.
The psychology behind the layered approach to learning.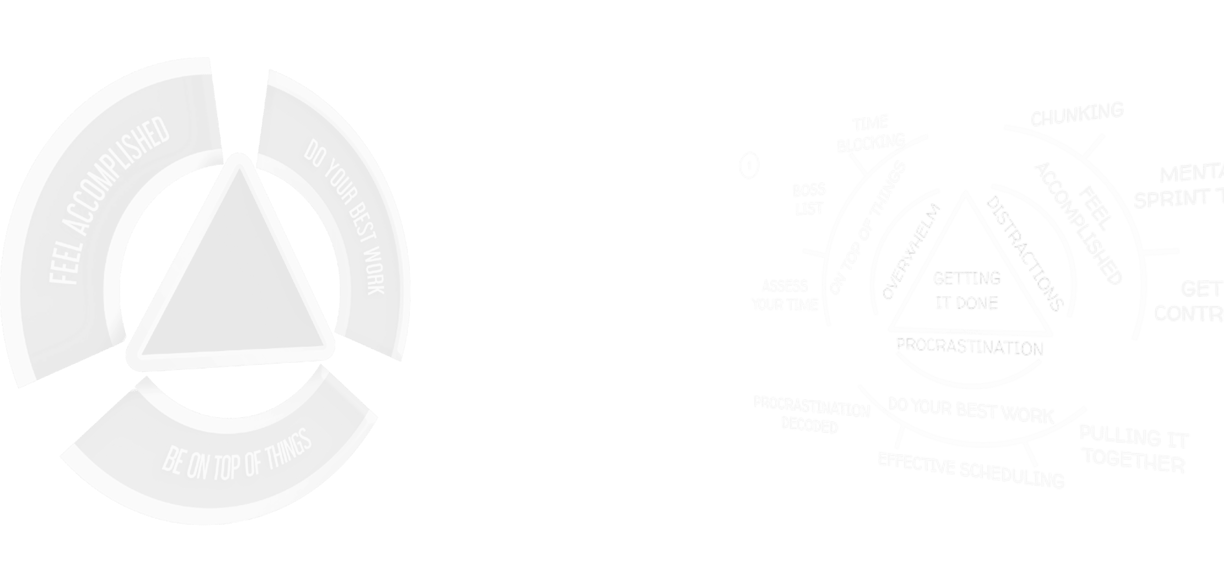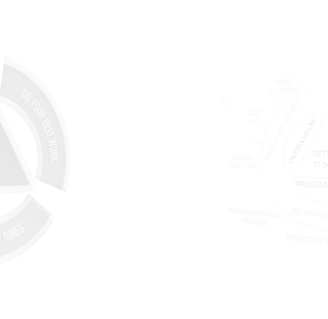 Watch and learn about the problem on a scientific level and repeat as often as you like.


Learn quicker by doing. With the worksheets created by Dr. Claire Sira, you get more repetitions in for practicing new skills.


Attend the coaching calls to ask clarifying questions from the experts and soak up the evidence-based nuggets of knowledge.
Getting It Done with ADHD (GID) Group Coaching
We deliver this framework through a 9-unit group coaching program that educates, empowers and holds students positively accountable to improve their understanding of their ADHD, and how to best overcome it in a supportive, safe space free from pressure and judgement…all under the expert guidance of top level, highly experienced specialists who know exactly what you're going through.
Getting It Done with ADHD distils the problems into 3 main sections - overwhelm, distraction, and procrastination - which are further divided into 3 sub sections.
Over the 9-unit course, we look at why and how ADHD has been affecting your life through this triangle model and spend each week showing you how to incorporate each subsection into your life to proactively manage your boundaries and needs before the resentment takes over.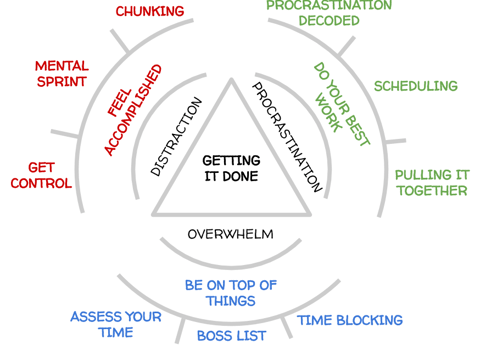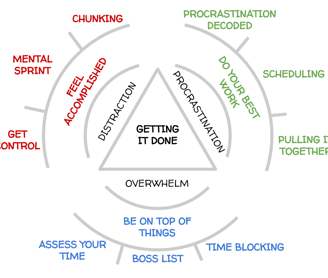 OR [sign up here] if you want to skip the call and secure a spot before someone else takes it.
P.S. ADHD is a complex, confusing syndrome which affects people in uniquely challenging ways, so even if GID isn't for you, we would still love to advise you (for free) on your best move forward - the good thing is you've taken an extremely brave step to get the guidance you need and we respect you massively for it - let's get you on the right track, whatever that maybe.
Adults coming to terms with their own ADHD for the first time.
Adults already familiar with ADHD and want to update their toolbox with new frameworks.
College and University Students.
Parents, partners and loved ones with ADHD who want to better understand the condition and how it affects their relationships.
Those not willing to put in the time and effort to make their relationship better. This isn't for those unwilling to step forward to be curious and self reflective. Change doesn't simply happen from watching inspirational social media posts.
Do I need skills when I already have medication?
Medication can help improve sustained attention and reduce distractibility for adults with ADHD, but it doesn't help us figure out what to pay attention to. To improve attention control and executive functioning skills, you need to develop new skills, strategies, and habits.
How do I know this program works?
The techniques and skills taught and coached are based in psychological research by a psychologist who specializes in ADHD and who lives with ADHD. It's not someone reading a few books on ADHD and wanting to coach people. This is PhD level education interpreted for practical learning by adults.
I don't know if I have enough time for this. What is the time commitment?
We want you to find this super helpful so we've chunked this up into manageable pieces. You can go as fast or slow as you like. The more you put into this, the more you get out of it. If you don't want to put an hour per week into growing yourself, this course may not be for you.
What if I don't like the program or Claire or Tom?
That's possible. Unlikely, but possible. And if this isn't for you after you start the program and give it a chance for 2 weeks, then with "No-Questions-Asked", you'll get a full refund. And we can still be friends after.