The ADHD planner that apparently reduces weekly chaos and shows how to not procrastinate
Navigating the Chaos, One Task at a Time
In a world that thrives on order and structure, individuals with ADHD often find themselves struggling to keep pace. The relentless procrastination, the overwhelming task lists, and the perpetual feeling of not knowing where to begin - it's a relentless cycle. At ADHD For Life, we embarked on a quest to find a solution, a beacon of hope amidst the chaos.
We scoured the market, investing hundreds of dollars in day timers, high-end planners, and calendars, only to find that they were, in essence, glorified list-takers. They failed to address the unique executive function challenges faced by adults with ADHD. It was clear, a different, research-based approach was needed.
How to Navigate the Week Ahead
The seasoned neuropsychologist, Dr. Claire Sira, with her deep specialization in ADHD, brings her firsthand experience managing her own ADHD symptoms to the table. "For adults with ADHD, planning the week comes with its unique challenges", says Dr. Claire.

Planners, day times, and calendars don't address the core challenges faced by those challenged with executive function and working memory symptoms.

Below are the skills needed to help you plan your week and reduce the chaos.

This is not just a result of theoretical research; it's a product of years of practical insight and expertise.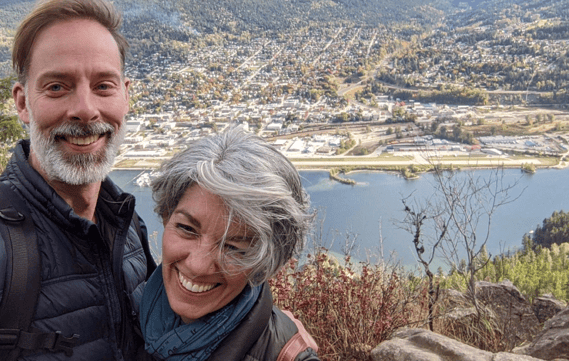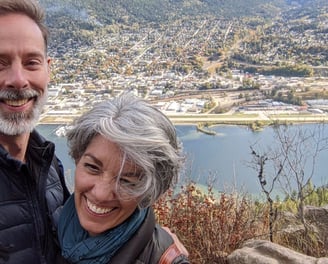 1. Chunking Big Tasks into Manageable Milestones
In the world of ADHD, decent sized tasks can often feel like insurmountable mountains. It feels like you don't know where to start, which typically leads to you going to another room to distract you from starting. A proper planner should help break down bigger tasks into bite-sized, manageable milestones. By dividing large projects into smaller, achievable steps, it empowers you to navigate your week with confidence and clarity.

We recommend chunking down tasks until a sub-task is small enough that you are confident you can start and finish it. This may be as small as a 15-minute task!
2. Prioritizing Your Top 3 to 5 Tasks
In a sea of never-ending To-Dos, identifying the crucial tasks can seem impossible when "everything feels like it needs to get done". A proper ADHD planner should help you narrow down what's really important for work, and you personally. Doing a better job at prioritizing shouldn't mean being able to do more things for other people. It should free up your time so you can schedule in self-care and doing fun, productive things.

"By zeroing in on the Top 3 to 5 tasks that demand your attention for the current week, you allocate your energy where it truly matters.", suggests Dr. Claire.
3. Scheduling Tasks with Realistic Durations
Time management can be an elusive skill, especially for those with ADHD. We often recognize in ourselves that we either overestimate or under estimate what it will take us to complete a task.

A good ADHD planner should have a realistic framework to help you allocate time for each task. By understanding the true time investment required, you'll be better equipped to keep to the schedule you've created.
4. The Master List: Your Roadmap to the Future
Sometimes, tasks aren't just for this week; they're for next week, or the months that follow. A good planner provides a dedicated space to maintain a Master List of tasks away from your weekly planning. This helps you with several things:
No multiple lists and Sticky-notes in different rooms, on the fridge, and your desk!

Release your brain from having to remember all the things

Pull from the Master List when planning your week
The Master List is your roadmap to long-term success, ensuring no task slips through the cracks.
5. Asking for Support and Body Doubling on Unattractive Tasks
Acknowledging that some tasks are more appealing than others is key to overcoming procrastination. Dr. Claire said, "there are attractive and unattractive tasks, plus productive and unproductive tasks." The ones that are unattractive provide more difficulties for us to motivate ourselves. Dopamine isn't turned on like a switch.

An ADHD plan encourages you to seek support and employ the powerful technique of "body doubling" for those less enticing tasks. Together, you can tackle even the most daunting of chores, like doing taxes!
But that's not all.

Since we couldn't find a planner that actually helped us plan, we designed and created the UForward Planner - an antidote to life's chaos.
This is an ADHD planner that focuses on the executive function and working memory challenges of adult ADHD.
Plus, we understand that no one is born with these skills, which is why the UForward Planner comes with an invaluable video course. This course is designed to equip you with the skills needed to not just plan, but to unleash the full potential of the UForward Planner.
At ADHD For Life, our vision extends beyond the UForward Planner. We strive to provide specialized services that empower and enrich the lives of adults with ADHD. Join us on this transformative journey, and together, we'll navigate the chaos, one task at a time.
Own Your Life. Own Your Future. With the UForward Planner.